In this post, we hear from Dr Param Baladandapani.-
?????
???????????????As Women Physicians we juggle many roles, most importantly Mom and Physician. Sadly, most of us are so consumed by everything we do for others, we do not really take the time to think and plan for our financial futures. This in turn keeps us trapped in the vicious cycle of trading our time for money. Time that could have been spent enriching our lives, giving to our families and contributing to society in more meaningful ways.
When I started practicing as an attending Radiologist, I promised myself I would retire from clinical medicine in 10 years. I had this vision that I would be paying it forward to my community in rural India in my capacity as a public health advocate and crusader for gender equity. I would unite generations and spend lazy summer days cloud watching with my kids while caring for my aging parents.
8 years later during my second maternity leave, I knew I was ready to work towards that dream. I had maxed out my retirement savings. I was a big saver. I had a few cash flowing Rental Investment properties. But shockingly, I did not have enough money to cover my expenses for the next 40 to 50 years, which is what I would need to retire. I had SAVED for retirement and not INVESTED for it.
My lack of understanding of how saving for retirement worked and my inability to comprehend the actual returns from investing in real estate had cost me a few million dollars in net worth and more importantly at least five years of Financial Freedom. That is five years of practicing medicine more meaningfully and being more present for my babies.
This fueled my urge to aggressively scale my real estate portfolio. I hit my FIRE (Financial Independence Retire Early) goals in the next 2 years. In less than half the time it would have taken me to reach the same place by investing in the Index funds.
I learnt tax and asset protection strategies, I learnt to create efficient systems, I had a rock solid team ? in the end, I was spending less than 2 hours a week managing my entire portfolio.
A shift in mindset, goal setting and knowledge had taken me from Stuck to Financially Free in just 2 years.
I knew in my heart that I had to help other women stop trading their Time for Money and start creating Generational Wealth and Freedom. I started mentoring a community of Professional Women from around the country who had the same struggles and needs that I did a few years ago. As the community expanded, it became apparent that true transformation could not happen without a structured course for information transfer. Creating Generational Freedom through Investing in Real estate was born.
It was not all smooth sailing. There were many times I wanted to quit because I felt I was not enough, I felt like an impostor. I struggled with putting myself out there. What good was all the content in the world if it did not reach people?
I had to figure out how to create a blog and a course from scratch ? I realized I then had to port my blog to the same site host to keep everything on one platform!!
There were days, no weeks in the beginning when I was not getting any engagement on social media. I almost quit. What made it worse was the fact that I was Financially Free. I did not need the money! What I needed was time ? to balance work and kids during a pandemic with no childcare!
In the end, what kept me going was a strong WHY. If my message and method transformed one life, I would impact generations. That is the Freedom that comes with Generational wealth building.
Whenever I got lost in the numbers ? the revenue, site traffic ? I noticed I was focusing on how much I had not done instead of how much I had already achieved. Focusing on the impact and value I was creating helped me move forward.
I learnt to prioritize my time. I learnt to be more present and engaged with my kids when I was around them, more than I had ever been before. I learnt to advertise in a manner that was aligned with my values.
There is no getting around the fact that professional growth starts with personal growth. I had to learn to manage my mind ? because at the end of the day, the highs and the lows were all just a state of mind. I learnt to rewrite my story ? shining the light of gratitude on victories.
In hindsight, all the time I wasted thinking I was not enough, I should have focused on embracing myself, celebrating the journey and being authentic. I should have given myself permission to experiment and make mistakes. I wish I had gotten over myself much sooner- in the end it is not about how people perceive me, it is about the impact and value I am able to add.
If I had to do it all over, I would have formed deeper, meaningful connections with other Women Physicians who have walked the path before me or are walking beside me. I would have relied on their wisdom instead of trying to reinvent the wheel. The women in FPE (Female Physician Entrepreneurs) are a trailblazing, resilient, giving bunch. I am grateful for everything I have received from this community and am rooting for each member?s success. I only wish I had found these women earlier and leaned on them more.
This is just the beginning for GenerationalwealthMD. In the coming years, I hope to impact the lives of many more professionals, particularly Women Physicians, and their families by helping them take charge of their financial destinies. It is my hope that this will ultimately result in more opportunities for bringing three or more generations under the same roof.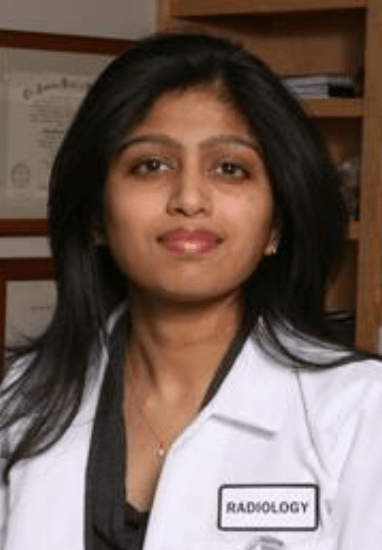 In the spirit of paying it forward. I envision using a large portion of the proceeds from the business to facilitate working towards gender equity in villages in Southern India. In the words of Winston Churchill
?We make a Living by what we get, we make a Life by what we give.?
If you would like to connect with our community on Facebook, please click here.
Our website has valuable resources for the beginner real estate Investor : https://www.generationalwealthmd.com/
If you would like to Create Passive Income and work towards your Financial Freedom, sign up for my signature 8 week course ? ?Creating Generational Freedom through investing in Real estate? here?
Parameshwari Baladandapani is a Radiologist, Mom, real estate Investor and Mentor who helps high income professionals achieve Financial Freedom through investing in real estate.
After completing her residency at University of Medicine and Dentistry in New Jersey and fellowship at the Carol M Baldwin Breast Center at the State University of New York, Stony Brook, she has been an advocate for women?s health in her role as Co- Section Chief of Breast Imaging at Staten Island University Hospital and later in private practice in Bakersfield, California.
Param is also a personal finance and real estate investing blogger and Mentor who has actively owned real estate in the United States and abroad for over 7 years. She is on a mission to help others- particularly Women Physicians, get from Trapped to Financially Free through her blog, Social media Communities and her Course- Creating Generational Freedom through real estate investing.
Sign up to receive notifications about her next Free webinar on Real estate Investing here?
Join Female Physician Entrepreneurs
I started Female Physician Entrepreneurs to that women physicians would have a place to come and learn, to ask questions and grow but most of all to feel empowered. I am thrilled you are reading about some of our amazing members. If you are a women physician who is interested in business, join our community.